Biographies
The biographies of several notable ancestors are presented here.
David Montross Gazlay
New!
David Montross Gazlay, believed to be the son of Charles M. Gazlay and a woman named Martha Ann (maiden name unknown), was a publisher and editor of various newspapers and other publications in the 1800s. This biographical sketch of David Montross Gazlay assembles numerous fragments to paint a picture of his varied and colorful life.
Dr. Thomas Jefferson Gazley
Dr. Thomas Jefferson Gazley, son of Johnathan Gazlay by his wife Karenda Carter, is the subject of various widely available biographies that recount his well documented role as an early settler of the Texas territory, signer of the Texas Declaration of Independence, physician, and freemason. This biographical sketch of Dr. Thomas Jefferson Gazley is a collection of lesser known details of this American pioneer.
Addison Gazlay Warner
Addison Gazlay Warner, son of Benjamin Warner by his wife Sarah Sallie Gazlay, was a school teacher in Putnam, Connecticut before his Union service in the Civil War. This biographical sketch of Addison G. Warner highlights his bravery and death during the Battle of Ashland in the latter stages of the Civil War.
Theodore Gazlay
Theodore Gazlay, son of James Gazlay by his wife Huldah Carter, was a prominent lawyer in Lawrenceburg, Indiana. A brief biographical sketch of Theodore Gazlay was presented in the History of Cincinnati and Hamilton County, Ohio, Their Past and Present, S. B. Nelson and Co., publishers; S. B. Nelson and J. M. Runk, 1894, pages 550-551.
Webster Gazlay
Webster Gazlay, son of Addison Gazlay by his wife Sallie Wheeler, was a prominent civil engineer in Louisville, Kentucky. A concise biography of Webster, styled as the Memoir of Webster Gazlay, appeared on page 1861 in the Transactions of the American Society of Civil Engineers, New York, 1914. Vol. LXXVII, December 1914, ten months after his death.
David McGregor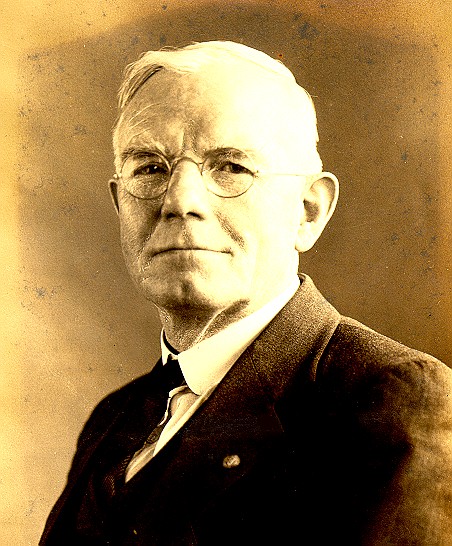 David McGregor was the first of our McGregor family to leave Scotland for America, in 1889. Many aspects of his interesting life are well documented. These and other more obscure facts are compiled in this Biographical Sketch of David McGregor.